The work place is more connected than ever before. Devices are available for every aspect of the workplace beyond just the office and warehouse, devices are supporting those in the field. There is an ever-expanding list of job specific connected devices related to your industry.
As the list grows so does productivity. But, if you're just about to embark on deploying devices to your workforce, or even upgrading them, it's hard to know where to start.
With over 1,300 OEM brands creating over 240,000 different devices, it is impossible to know. Instinct tells you it is best to stick the brands and devices you and your team use at home. Whilst this solution is adopted by many, it could lead to operational delays with deployments and costly security issues later down the line. Something we want to avoid with the enforcement of GDPR on 25th May.
Through the introduction of 'Android Enterprise Recommended', Google has recognised the problem faced by businesses and shortlisted devices it recommends. This is a huge helping had as there are currently over 2 billion devices worldwide operating on the Android system, 77% of which are used in business. Accessing the list means you can skip the hassle of sifting through millions of reviews out there!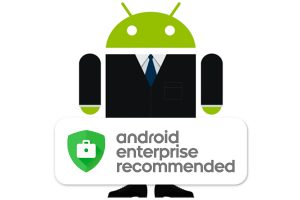 Android has given it's stamp of approval to 25 different devices, from a range of OEM's. The list includes well-known brands such as Nokia, Blackberry, LG, Sony, Huawei, Motorola and Google Pixel.
How did these devices gain approval for offering one of the best business solutions? There are three key areas where the device must perform.
It needs to:
• Be business ready and globally available
• Have options for mass enrollment
• Operate timely updates
This means the device will have a minimum software version of Android 7.0, be available direct from the manufacturer unlocked and ready to deploy. The device will accept zero touch enrollment and for a minimum period of 3 years security patches will be provided within 90 days of notification.
Other important specifications have been considered; including a minimum of 8 hours active battery life, 32GB of storage and the ability access the Playstore to enable the deployment of work apps.
To get your deployment up and running Android recommends several Enterprise Mobility (EMM) Platforms, including SOTI Mobicontrol which we are proud to be a partner of. We are pleased that Google Android has removed the complications of choosing devices and Enterprise Mobility through their 'Android Recommends' programme.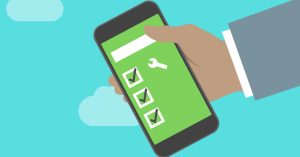 As the world becomes increasingly mobile, all business now need to ensure that they have mobility strategies that increase productivity, are problem free and stand up against their competitors. With all that to contend with, we all need a little bit of support in making the right choice and Google has done just that!