'Advice and guidance for companies using smartphones and tablets.'
A few questions to ask
Does your team use company owned or personal devices to contact your customers?
Does your team save customer data onto their device?
Does your team use a CRM app on their device?
Does your team ever take their device out of the office?
Does your team use their device to email customers?
Would you like the ability to lock down a device should it become lost or stolen?
Are you managing your team's devices? Will you be responsible for a data breach if the device is lost or stolen?
It may seem like a cliché, but, if you answered yes to one or more of the questions, then GDPR matters to you and your business. Now is the time to understand and implement a plan of action before 2018.
So, what is GDPR? In April 2016, the EU passed the General Data Protection Regulation, AKA GDPR. It will give people more control over how their personal data is being used by companies. It comes into force on Friday 25 May 2018 and non-compliance can result in hefty fines.
Alongside the process shake-up needed for your company, GDPR is about to have a major impact on the rights of the consumer. Not only is it important to enable your customers to be able to access, amend and have data deleted at any time, it will also entitle them to compensation should your company experience a breach and the correct processes are not in place.
With the potential for financial fines, comes the potential impact on your brand. Consumers may no longer feel secure in your business and its ability to protect data. With mobile devices increasingly becoming the device of choice for businesses this poses a potential problem. One lost or stolen device can result in a breach of confidentiality.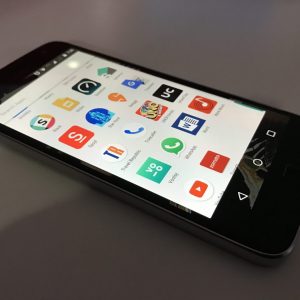 Sharing of data between apps on devices is greater than ever before and on the rise. Have you considered the risks your run by having a BYOD? Should your team member have a contact saved on their phone, this will then share it with apps such as Facebook, Instagram and LinkedIn as a suggested contact. Do you have permission to use client data in this way? Furthermore, do you want your team to be linking personal accounts to professional contacts?
If you or your team are using company and/or personal devices to contact and store consumer data, now is the time to consider how Mobile Device Management can ensure you comply, before the GDPR is enforced on 28 May 2018.