On Tuesday Apple launched a new iPad. It's a new 9.7-inch iPad, which supports the Apple Pencil making it the first iPad that isn't a "Pro" to do so. Priced at £210 for education institutions it has remained at the same pricing level as the 'cheapest ever' iPad released last year but in comparison has superior specifications:
• The fast A10 Fusion chip
• 32GB of storage
• Up to 10 hours of battery life
• Eight-megapixel iSight camera which records 1080p HD video
• FaceTime HD camera Touch ID
• Up to 300 Mbps LTE
• Shared iPad feature allowing multiple students to use one device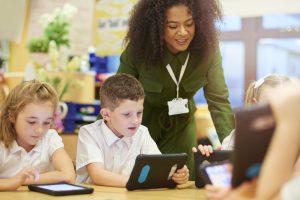 Perhaps a sting in the tail, the Apple pencil remains an additional cost of £60 for education institutions. Arguably leveraged by the increase in iCloud storage to 200GB a huge increase from the 5GB previously offered.
Exciting for education innovation and teachers who like to explore ed-tech, the new cameras and fast processor means the new iPad will be able to run Apple's ARkit apps. Teachers can seriously plan to use augmented reality to deepen the learning experience of their students.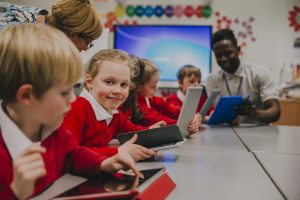 With the ability to enrol the new iPad into the Apple's Device Enrollment Programme, educators will be able to take full control of this expensive piece of kit and manage exactly what students can access as part of their lesson. The device can be set up in single app mode, meaning all attention is focused on the learning during the lesson, preventing students (and teachers!) from being distracted by other features and apps. DEP gives the ability to lock and locate the device rendering it useless should it fall into the wrong hands.
Sounds complex and time consuming for a school's IT department, but Apple have made it simple: Zero touch configuration means the device can be enrolled into the device management system without ever entering the office and no longer needing a unique Apple ID for each device. At Subsidium Managed Solutions we suggest using SOTI MobiControl, for a simple and practical way to manage the learning experience of the student.