As 2018 goes into full swing and working a full week once again becomes a reality, it's time to start planning for the year ahead. Goals and targets for 2018 have no doubt already been set, but as the world becomes increasingly mobile, it is time to face facts: the era of Enterprise Mobility and IoT is firmly upon us.
"In 2017, 77% of Android shipments were made for business use"
So how does this impact you? Whatever your industry, your team can be increasingly mobile. Not only that, devices and IoT (internet of things) are encouraging us to work in different ways to increase productivity and outcomes. At the end of 2017 Android provided the stats: business apps are now the 4th largest selling group in Google Play, last year (2017) 77% of Android shipments were made for business use, making it the most popular operating system for business. It is clear the way we work has changed.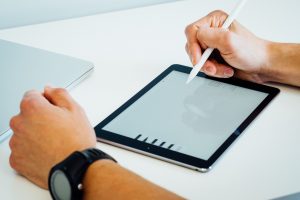 Most importantly this revolution isn't just for the 'white collar workers'. We need to look past the idea that devices are just something that provides office workers 24/7 access to email. Apps which increase productivity across all sectors, including those out in the field, are more prevalent than ever. Android is keen to point out it operates for 'all workers'! Apps such as Mobile Worker, are paving the way for productivity in the construction industry and they have vast experience in doing so. To support these changes, there are more 'rugged' devices than ever on sale, with CAT leading the way.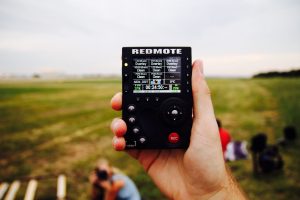 This all sounds very expensive, thousands of pounds on new devices and apps. Managing them and ensuring that everyone has the correct apps and software can be a headache. We deploy SOTI Mobicontrol to new, old and personal devices to ensure that teams are up to date and ready to go.
SOTI mobile device management teamed with Android Enterprise or Apple DEP and VPP allows you to bulk buy apps and deploy them remotely to your team. You can also secure and locate your team's devices. What is best, all of this can be added to your existing or personal devices. No need to buy new, let's all cheer to BYOD!
With 2018 seeing the enforcement of GDPR it is more important that ever to ensure you are not sharing data with third party apps or losing data through lost and stolen devices.
At Subsidium Managed Solutions, we want help make your mobile devices secure so 2018 will be the year of BYOD. Your team probably have devices they know and love and let's be honest, who wants to carry round and charge two devices, let alone remember two passcodes! SOTI allows you to have a separate workspace on a personal device that can be maintained, locked down and removed remotely should an employee move on. So, what are you waiting for!