Following the launch of the new iPhone two weeks ago, iPhone fan consumers have been busily ordering their devices and choosing the data packages to go with it. But what about businesses? The B2B best prices are yet to be launched, but it will unlikely to find a new model device for less than £730, and that's the basic model; the lowest storage (64GB) iPhone XR.
It seems that even if you wanted to deploy the new iPhone into your work place, because you know it is a device that your employees know and love, it is going to be costly!
At Subsidium Managed Solutions, we think we know the solution. The iPhone 7 will now drop in price, and has had fantastic reviews to date. The iPhone 7 supports the new iOS 12 update, so will be fully secure as far as GDPR is concerned as the new iOS continues to build security features.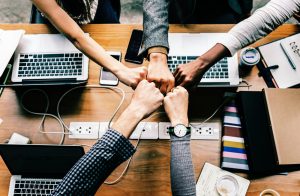 Taking on a fleet if iPhone 7's in the next couple of months means that you will be able to take advantage of Apple's DEP and VPP programs, which facilitates quick set ups, the ability to white list and black list apps and websites. What's best when you want your work force to have to all receive a new app from the App Store, you can bulk purchase them in one place and deploy them to your employees wherever they may be out in the field.
Here at Subsidium Managed solutions we love the new iPhones but understand the practicalities of running a business. There is so much more that Apple devices can achieve when paired with SOTI Mobicontrol.