There are many options for MDM, at Subsidium Managed Solutions we are proud to work with SOTI to provide with you the very best 'wow factors' available in the market. We currently manage tens of thousands of devices across a range of operating systems and manufacturing providers, using SOTI Mobicontrol, these are the reasons why.
Lockdown and Kiosk
Remote control technology
Location Based Services
App management
Content Management
Lockdown and Kiosk
What does this mean for you? If you have business critical applications, this functionality allows you to prioritise and display only these. With customized backgrounds and colours, this gives the device the look and feel that portrays your brand. It simplifies the user experience, increasing productivity and reliability. With lockdown and kiosk, you can secure apps to ensure legislation criteria such as GDPR is being met, it can be applied across all operating systems.
Remote control technology
SOTI provide the fastest remote control in the industry, beyond simple screen mirroring. With remote visualizations you can share and remove files, solve problems by using the device live. User issues are solved without the need to return the device to the office, reducing downtime and maintenance costs. Many user problems occur as the end user doesn't have in-depth technical knowledge, as SOTI provide the ability to log into the device and walk through the issue, it has a positive impact on cost and productivity.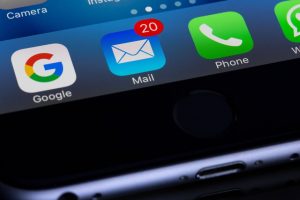 Location Based Services
Using SOTI Mobicontrol you can lock and locate devices. This can be completed in a range of parameters. For example, if the device is traveling at a speed more than 10Mph, it is likely to be in a moving vehicle, the device can be automatically locked down until the journey has ended. Another parameter is its ability to create unique polygon geofences. This means that you are not restricted to predefined settings. For example, a device may be based within a shopping mall and this is the only space that you want this device to operate. You can set up a geofence around the mall and the device will go into lock mode should the device leave the defined space.
One of the most popular uses of this functionality is tracking and locating a device should it become lost or stolen. Rendering the device useless should it fall into the wrong hands. A personalised lock screen can be set with a phone number or address. You can monitor the device SSIDS or networks that it is connected to. Knowing the device is locked gives you the added level of security and knowledge that a data breach cannot occur.
App management
Silent updates increase productivity, giving you the power to update apps remotely to ensure that your team are using identical versions. SOTI integrates into Google Play Store and the App Store allowing access to the full range of apps on the market. Black and white listing is available for all devices to allow you to manage what your team download. You can prevent personal and social apps sharing data with company ones. Once GDPR commences you could be liable should you share data without prior consent, Mobicontrol removes this concern.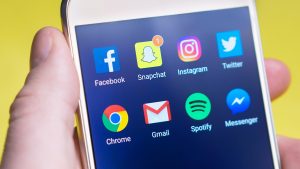 SOTI Surf – Content Management
SOTI Surf allows full access to the web under strict parameters. It is a complete mobile browser which gives you access to white and black listed sites. Categories of sites can be created to ensure that inappropriate content is not accessed. Data sharing is prohibited through the prevention of copying and pasting and screenshoting within the browser. Whilst again improving productivity, it helps to control cellular expense to ensure that only work-based sites are accessed whilst roaming.
These five 'wow features' are just the starting points of the power of Subsidium Managed Solutions and SOTI Mobicontrol. At Subsidium Managed Solutions we provide a granular level of control complete with 24-hour support to suit your individual needs. We are always happy to answer your questions with no obligations, just ask!